Being in my mid-70's now, and having a long history of a weak respiratory system (acute asthma and other bronchial conditions) I am of course very concerned about the SARS Cov-2 virus and the resultant disease; Covid-19.
I have been thinking about how I will both protect myself and also what I will do if I contract Covid-19. I have decided to share this with all of our customers in the hope that some may find it helpful.
Firstly, in terms of protection. I am taking 8,000 IU of
Vitamin D3
daily (4,000 IU a.m. and 4,000 IU p.m.). I am ensuring my body is at maximum capacity of
Iodine
, with 5 drops daily and will only reduce to 3 drops daily once I get signals from my body that I am at maximum saturation (please see the further reading tab of the article
here
).
Zell Immunocomplex
at 30 ml daily is also essential in my opinion. Further more I am taking
Vitamin C Acerola Cherry Extract & Wild Rosehip
at maximum dose. I am also taking just one capsule a day of
Essential Nutri-support
; a blend of natural Humic & Fulvic acids. These measures protect my immune system and regular use may mean that if I contract the virus, that it will have little effect on me.
My plan if I contract Covid-19 is as follows. My first choice of remedy would be Colloidal Silver each and every waking hour. I have a nebuliser, and so would load it with 10 ml of
Colloidal Silver
and inhale periodically throughout the day until I have got a minimum of 5 ml (but preferably the whole 10 ml) of the fine Colloidal Silver mist directly into my lungs. This is very good for lung infections and also carries the Colloidal Silver directly into the blood and is therefore much more efficient than oral use (although I would still recommend oral use in the absence of a Nebuliser). I have found a few links for Nebulisers on Amazon (UK site), as below. I have no connection with these products, and receive no benefit from my recommendations, these are only examples. There are plenty of alternatives available.
A smaller portable one see here
For a larger delivery (But currently unavailable on Amazon) see here
If I did not have Colloidal Silver I would use Iodine, adding about 10 drops to drinking water twice daily. I would not suggest nebulising the iodine solution however. Like Colloidal Silver, Iodine has been shown to kill all bacteria, virus and fungi including chronic infestations like the fungal stage of Candida Albicans.
My second choice of remedy would be Zell Immunocomplex. I remember one occasion I had flu and drank Colloidal Silver throughout the day and felt somewhat better. I then took 60 ml of Zell immunocomplex and within minutes went into a comfortable sleep on the sofa. When I woke about an hour later I felt even better and continuing the Immunocomplex doses over the next few days I remained well and functioning normally. It should be noted that it's not just the virus that will render you sick, but after the virus is killed there will be the matter of detoxification that needs to be dealt with. Zell Immunocomplex increases the energy of the cells so the body can process and eliminate the toxic dump engendered by the viral infection.
I would also continue with the remaining remedies from my protection plan; Vitamin C Acerola, Vitamin D3 and Essential Nutri-support.
I hope you have found this useful. Thank you for reading.
John Claydon, 19th March 2020, Devon, UK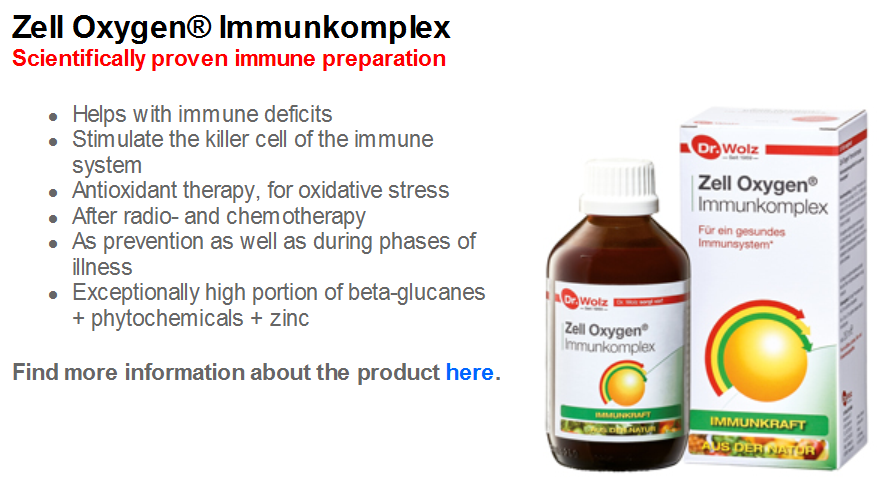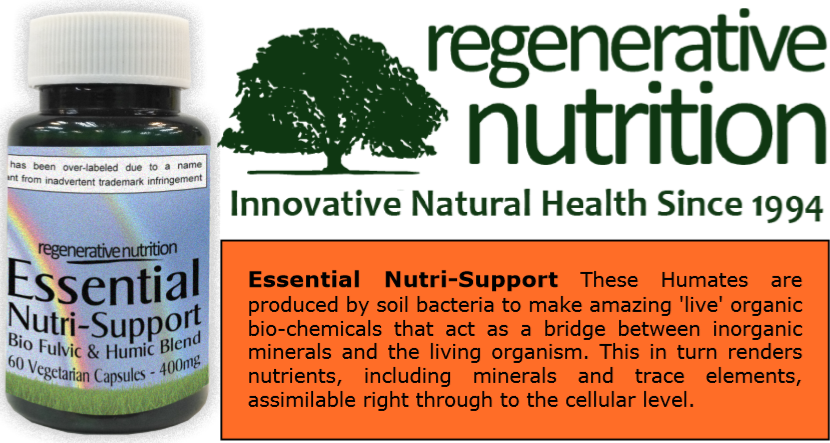 Natural Health News