Coming out of winter in the northern hemisphere one can feel like a bear coming out of hibernation, with a need to revitalise and shake off the cobwebs. With so little sunlight for almost 5 months, people are feeling run-down and picking up every cold bug going. Get a boost of Vitamin D3 now and be "up to speed" and ready to embrace the joys of spring.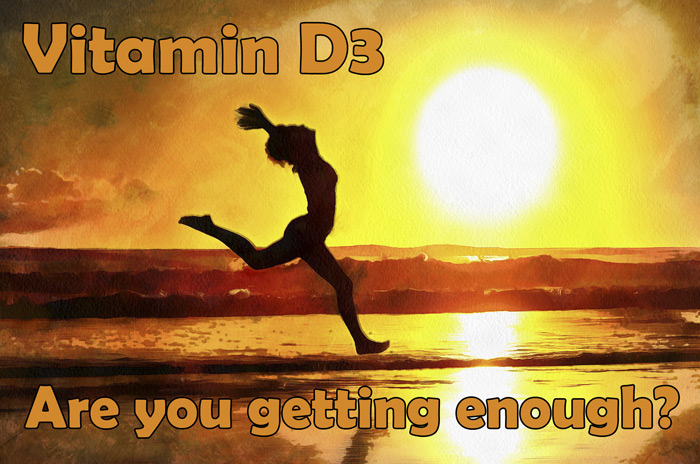 How much vitamin D do you need during the winter in northern countries ?
Vitamin D is the first line of defence against infections and protects against major chronic diseases.
The majority of people living in northern climates are not getting the protection they need from vitamin D due to lack of sun exposure at this time of year.
Up to 8,000 IUs needed daily
A daily intake of vitamin D by adults in the range of 4,000 to 8,000 IU is needed to maintain blood levels of vitamin D metabolites in the range needed to reduce the risk (by about 50%) of several common winter diseases such as influenza and colds..
At least 4000IU (8000IU for the first 6 months) a day is recommended. Introducing this will have a general calming, strengthening and healing effect allowing other remedies to work more completely too.
One can take a broad-spectrum of nutrients and be conscientious about ones diet, but failure to address the need for vitamin D will result in health problems. This is especially true for the elderly and people who already have compromised health, who tend not to venture outside much.
Vitamin D3 is essential – Don't overlook your need for this vital nutrient.
Our effective, yet low cost supplement, is available at doses that are hard to find in the UK and other European countries; and is now available with
20% off of the regular price for one week only
. Click
here
to check out the offer at the website. Just £12.60 for 60 4000IU Vegetarian Capsules, that's a saving of £3.20 per pot over the regular price of £15.80. Offer ends Friday 4th March 2016 at 0600 UK time.
---
Natural Health News