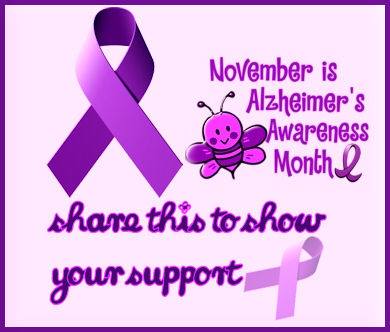 This month is International Alzheimer's Awareness month; or maybe it's not? I'm not entirely sure. I got the above banner posted to me by my cousin, as my uncle is a sufferer. I dutifully pasted it to our Facebook page to spread the word.
I then thought I would have a look online about the Awareness month and found so many Alzheimer's Awareness days and months, from different organisations and countries that basically I found that the whole year was pretty much covered. Now, that's not a bad thing, as promoting awareness of this awful degenerative condition is something laudable in my opinion. So I thought it apt to pass along our article on Alzheimer's for those who have loved one's suffering too.
I updated the article with a little info about NADH before posting this. I hope some of you will find it of interest.
Here's the link
In support of Alzheimer's awareness, any day, any month and all of the time!
Natural Health News