Apologies if you are receiving this email for the second time. The email sender failed shortly after sending it out last week.
There were a few hundred recipients for whom the email would have been successfully processed prior to the failure.
The offer below is extended to 0200 on Tuesday 8th December 2015 due to this failure.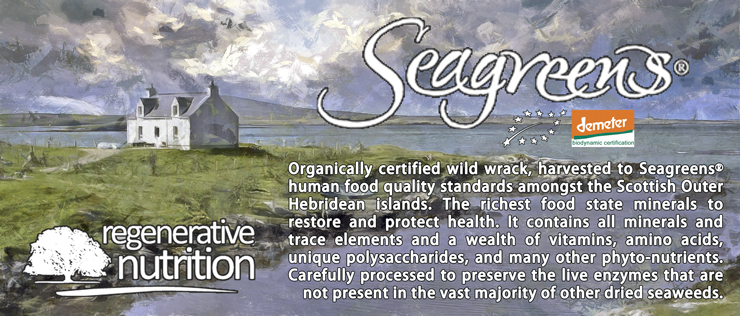 Ascophyllum Nodosum is an exceptional, certified organic seaweed powder, that unlike high temperature heated seaweeds (e.g Kelp) on the market, is not heated above 40C, and the bulk of the live enzymes and other delicate nutrients are retained.
Approved for use in Biodynamic® and Organic foods in line with Demeter, EU organic, and NOP organic standards. Seagreens® is Certified Organic in the EU and USA by the Biodynamic Association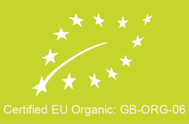 Seaweed is the richest food state source of minerals on the planet and contains all of the ionic minerals and trace elements (and some colloidal) that your body requires.
Broad spectrum nutritional support

Helps to remove heavy metals and toxins from your body

An alkalising supplement that helps maintain long term health

Normalises the thyroid
Combines well with the more stimulating Chlorella and Vital-Protect to provide a complete nutritional programme

Natural and pure, free from any additives, preservatives, flavourings, sweeteners, GM ingredients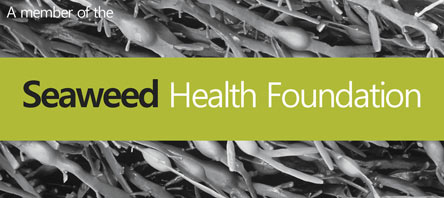 Natural Health News