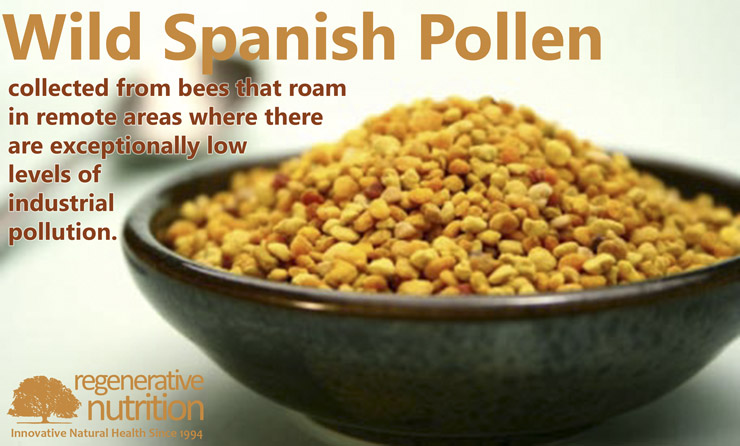 There is a wealth of information on our website about the amazing properties and uses of wild pollen. Truly one of nature's healthiest and most powerful "superfoods".
It has been used as a dietary supplement for thousands of years. The early Egyptians and early Chinese civilisations both used it as a physical rejuvenator and medicine. The Greek physician Hippocrates, recognised as the father of modern medicine, used pollen as a healing substance over 2,500 years ago. Today, natural health practitioners often refer to bee pollen as a herbal "fountain of youth" that can be used for everything from weight loss to cancer prevention. It is nature's most perfect food.
One thing is certain; people who consume high-quality bee pollen almost always experience an increase in energy, zest, and physical endurance. This is precisely why thousands of world-class athletes supplement their diets with this natural substance; promoting vitality and longevity.
Pollen has a complete, food state, nutrient profile.
Wild Pollen is collected from bees that roam wild in the remote areas of North-Western Spain where there is exceptionally low industrial pollution and the bees collect from a diverse mixture of wild flowers. The Pollen is in granules rather than the poorer quality powder and is only what is dropped naturally by the bees entering the hive, the hive is never plundered for the pollen.
Natural and pure, free from any additives, preservatives, flavourings, sweeteners, GM ingredients.
To read more about this amazing superfood, please click
here
and then on the the further reading tab once the webpage has loaded.
Natural Health News