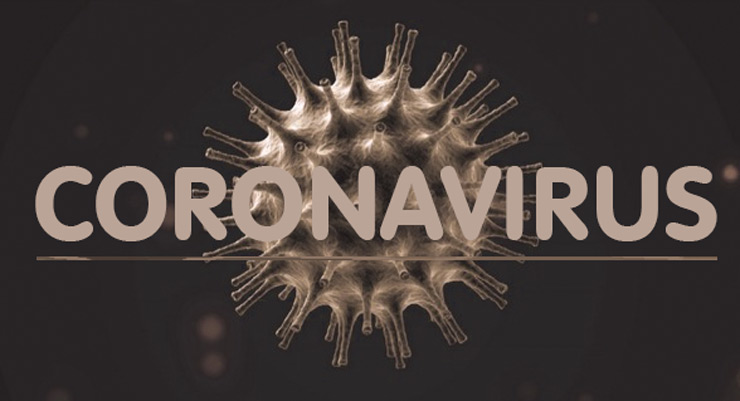 "Doctors get hysterical about viruses because they refused to learn about, and use, the best and safest treatments for their patients. For example, as early as June 1, 1905 an article was printed in the New York Times[1] about the successful use of iodine for consumption/tuberculosis. Though iodine kills most pathogens on the skin within 90 seconds, its use as an antibiotic/antiviral/antifungal has been completely ignored by modern medicine so we do not hear one word about it as the coronavirus spreads.
Iodine exhibits activity against bacteria, molds, yeasts, protozoa, and many viruses; indeed, of all antiseptic preparations suitable for direct use on humans and animals and upon tissues, only iodine is capable of killing all classes of pathogens: gram-positive and gram-negative bacteria, mycobacteria, fungi, yeasts, viruses and protozoa. Most bacteria are killed within 15 to 30 seconds of contact.
With iodine in your pocket you don't have to worry so much about viral infections if you know how to use it effectively. "Extremely high doses of iodine can have serious side effects, but only a small fraction of such extreme doses are necessary to kill influenza viruses," writes Dr. David Derry of Canada. In 1945, a breakthrough occurred when Dr. J.D. Stone and Sir McFarland Burnet (who later went on to win a Nobel Prize for his Clonal Selection Theory) exposed mice to lethal effects of influenza viral mists. The lethal disease was prevented by putting iodine solution on mice snouts just prior to placing them in chambers containing influenza viruses. Dr. Derry reminds us that a long time ago students in classrooms were protected from influenza by iodine aerosol therapy. Aerosol iodine also is effective against freshly sprayed influenza virus."
Dr. David Brownstein says, "Iodine is essential to not only fighting off an infection it is necessary for proper immune system functioning. There is no bacteria, virus, parasite or fungus that is known to be resistant to iodine."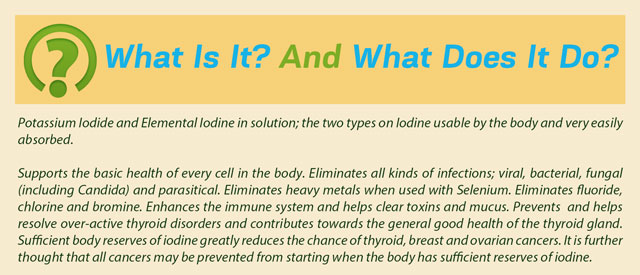 Please see the further reading tab of our Iodine page
here
Regenerative Nutrition recommends the use of
Selenium
in addition to Iodine as they work together to help normalise the metabolism via the thyroid gland and to enhance the Immune system. To further power the the immune system we also suggest
Vitamin D3
and
Vitamin C
supplementation.
Natural Health News