Vitamin B12 What is the Ideal Dose ?
The danger of not taking high enough dosages -
The case for classifying vitamin B12 as an essential supplement to try, for all of those with less than perfect health
.
Conditions ranging from low energy, poor concentration, mental and emotional insecurity all the way through to chronic disease (be it hormonal, autoimmune, circulatory, brain or nervous system) may respond well to higher doses of vitamin B12.
Vitamin B12 has such a wide range of function in our physiology. It certainly is essential for health and even life itself. B12 has possibly the most complex and multi-staged route to absorption, conversion and finally assimilation into the cells, and this process often does not work properly resulting in deficiency. So it is not just a question of vegans becoming deficient, the majority of those who respond to B12 supplementation are meat, egg and fish eaters (so encompassing the main dietary sources of B12). B12 has several forms and conversion stages in the body. An example is Methycolbalamin; crucial for brain cell and nerve function and indeed ultimately survival. Another example is Adenosylcobalamin which is more involved in supporting the Krebs cycle (i.e. the production of ATP) for 80% of the bodies energy, oxygen utilisation and immune system health. B12 is also involved in protecting the blood from derangements that can lead to clot forming, and hence cardiac arrest (i.e. heart attack and stroke via its action on reducing homocysteine levels). High homocystein levels also contribute to arterial plaque that will stiffen the blood vessels and narrow them, further increasing the risk of strokes and heart attacks. Folic acid is one of the nutrients that converts homoysteine to a beneficial chemical, but cannot do its job properly without vitamin B12.
Mainstream/out of date medical practitioners only recognise B12 deficiency in relation to Pernicious anaemia and rely on the misleading Plasma B12 test. The established level for deficiency is also set too high. Certainly sub-clinical and long term effects of B12 deficiency are not taught to General Practitioners.
B12 was always known to be poorly absorbed if swallowed and some people would not respond at all to oral B12; therefore subcutaneous injections have traditionally been the favoured method of administration. However, with the arrival of sublingual lozenges that infuse some of the B12 directly into the bloodstream and also the use of the methylcolbalamin form of B12 within those lozenges that has been demonstrated to be far more efficiently absorbed and utilised, the need for injections has all but been eliminated.
Some people who have long term B12 deficiency can take months to fully respond to B12 supplementation, so unless they are aware of this and the time for symptom improvement is kept as short as possible many will give up taking the B12 before it has been been able to noticeably help the sufferer. The time taken to relieve symptoms can be reduced by taking high dose methylcolbalamin and/or adenosylcobalamin. These substances are non-toxic even at what would be considered high doses. 5 g has been administered in a clinical setting to treat cyanide poisoning. A 5 mg tablet is just 1,000th of that dose. Any excess methylcolbalamin and/or adenosylcobalamin above the daily needs will either be stored in the liver to top up the depleted reservoir or be eliminated from the body.
For those with long term issues such as psychiatric or mood disorders and also anyone suffering from neurological damage disorders of all kinds such as Parkinson's, Alzheimer's, Multiple Sclerosis, Motor Neurone disease etc. the need for high doses is especially urgent, in order to obtain some remission from their conditions.
Vitamin B12 Deficiency Symptoms
An assessment called the cobalamin deficiency risk score (CDR) is now available to download.




Please click on the icon (to the left) where you can view or download a .pdf file of the CDR assesment for yourself
Recently adenosylcobalamin has become available in a lozenge form and is well absorbed so we are recommending/supplying:
Source Naturals Advanced B12 complex 5 mg 60 lozenges
. Advanced B-12 Complex combines the two active, coenzymated forms of vitamin B-12 - methylcobalamin and adenosylcobalamin (dibencozide) - with folic acid.
Note
: adenosylcobalamin is involved in the krebs/ATP cycle, so this would also have some benefit vs. fatigue etc) We will, for the time being, continue to supply the
LEF 1mg Vitamin B12 60 Lozenges
for those who wish to proceed more slowly with repletion (for example, those who experience detoxification symptoms when using Vitamin B12).
It is felt that vitamin B12 in the form of methylcolbalamin and adenosylcobalamin should be considered an essential supplement for all those who do not have radiant health.
The
NEW
Source Naturals 5mg product is offered at a very special price for our non-USA customers. You will see
here
, it is being offered by Amazon UK at £44.02 with shipping, almost twice our inclusive price of £24.95 for the exact same product.
AND
..... for one week only we are further reducing the price to £19.95 as an introductory offer.
Our USA customers are advised to source this product from the USA, where the product originates, as it will likely be less expensive for them.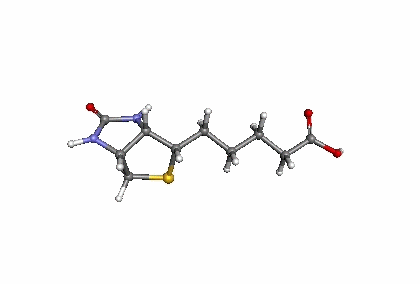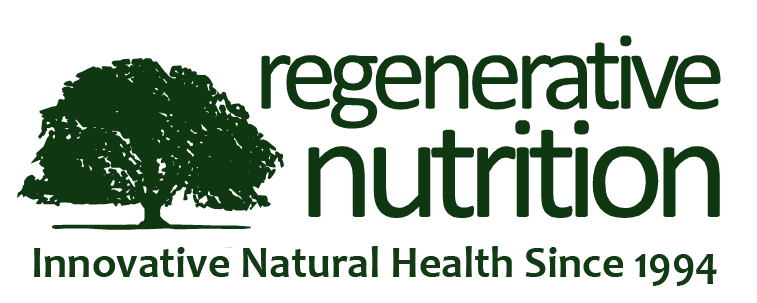 Natural Health News