Leukaemia
Leukaemia is a malignant disease (cancer) of the bone marrow and blood. Leukaemia can be acute or chronic and of type myelogenous or lymphocytic each type affects a different type of cell. Acute Leukemia progresses rapidly whereas chronic Leukaemia devlops slowly over time. Anemia occurs in most leukaemia patients.
For legal reasons we only suggest the remedies listed here are for cancer support. We do not claim any remedies are a cure for cancer. Please see our full Legal Disclaimer at the end of this article.
There are a tremendous number of nutritional remedies / protocols that have helped individuals in the battle with cancer. In fact, if one goes into the subject one can be bewildered by the plethora of remedies, diets and methods suggested. It is against this background, that over many years we have kept an open mind for the best possible solutions to emerge.
The criteria for such solutions is that they are easily obtainable, not excessively expensive, have been demonstrated to be effective on people (called in vivo, not just in the laboratory - 'in the test tube' referred to in 'vitro'). This effectiveness can really only be demonstrated by simple trials where a group of persons suffering from cancer are all given the same remedy and after months and preferably years their condition is assessed. Also, a variety of cancers and degrees of progress of the disease, right up to stage 4 and 5 in the group of patients tested, would give a clearer indication as to the effectiveness of a remedy. It is rare to obtain such results for non-pharmaceutical remedies as the lack of organisation and finance of therapists providing 'natural' solutions. Also you will not get the so called 'double-blind' trial, with natural remedies as the persons delivering these treatments, believing in the effectiveness of the remedies, do not have the heart to take two groups of sufferers, and not reveal which group will be receiving the remedy, hence condemning one group to a higher mortality rate.
It also helps if the 'natural' remedy has a means of helping overcome the disease in a way that is understandable and backed by scientific research. Cancer has been very well researched by many eminent scientists, but unfortunately it does seem that the bulk of this information has not been taken up by the Pharmaceutical companies or the Health Services who work primarily from the same outlook.
For example, Dr. Otto Warburg received the Nobel prize as far back as 1931, for clearly demonstrating that Oxygen deficiency at a cellular level is a primary condition for cells to turn to a more primitive life form, i.e. cancer. This work was followed on and confirmed by other scientists in Germany just prior to World War 2, including Dr Seeger at the department for cyto and virology of the Robert-Kock institute of Berlin. He demonstrated in around 1938, that in cases of cancer, oxygen from the blood was not effectively combining with the hydrogen in food substrate; in other words, hydrogen can no longer be combusted (combined with oxygen.) The positively charged hydrogen accumulates in the cells and forces the cell to cover its energy demand by fermentation, (converting sugar to lactic acid) instead of obtaining energy from oxygen and hydrogen combining. When this happens, the cells are converted to cancer cells. At the same time he found that there is a reduction of cell mitochondria, (the microscopic entities in each cell that enable cells to take in oxygen). This was confirmed 6 months later by Nobel prize winner Prof V Euler of Stockholm.
Vitalyza3
· Promoting a strong yet balanced immune system
· Optimizing the oxygen metabolism
· Supporting the healthy functioning of the organs including the liver
· Restoring correct cellular pH, (cancer can only thrive in a low oxygen and acidic environment)
· Supporting collagen repair
· Providing a full range of anti-oxidants, including electron supply (mother anti-oxidants
· Providing a full-spectrum of nutrients to support the overall healing and detoxification process
Heavy metals, fungicides, pesticides and other organic poisons are thought to be one of the original causes of failure of cellular respiration by the German researchers in 1930's. Additionally, it has been found that people who have received Chelation therapy are 9 times less likely to subsequently develop cancer than the general population!
A recently published article from the University of Zurich in Switzerland reported an 18-year follow-up of a group of 56 Chelation therapy patients. When comparing the death rate from cancer with that of a control group of patients who did not receive Chelation therapy, the authors found that patients who received EDTA Chelation therapy had a 90% reduction of cancer deaths. Epidemiologists from the University of Zurich reviewed the data and found no fault with the reported facts or the conclusions.
About 100 years ago, a British embryologist John Beard, started the research concerning the use of protein digesting enzymes and the treatment of cancer. He had some success using enzymes taken from the pancreas of young animals. He injected them into his patients and achieved some good results, but there were side effects form the immunological reactions of injecting components of raw pancreas into the blood stream. He was later followed by Kelly who treated thousands of cancer patients and claimed very high success rates. Today enzymes are produced, by in large using bacteria, their activity units are measured meaning stronger and more effective enzyme blends are now available. Using large amounts of activity units of enzymes to treat advanced cancers requires clinical supervision. Toxins released from the tumors break down, when there are large, or many tumors present, these toxins are a possible danger to the patient, therefore this break down should only be achieved at the rate the system is able to detoxify them.
The immune complexes can weaken the body's defenses in another way. Too many immune complexes inhibit the activity of the macrophages, which are the main destroyers of the cancer cells. Their capacity to destroy and to clean out the system is paralyzed. Thus cancer cells can grow without being bothered by macrophages. What the enzymes do to help, is to discover the receptors. Enzymes also facilitate the reaction of recognition. Another important action is to improve immunity, by breaking the circulating immune complexes by activating the natural killer cells and the T-cells, and by inducing mediators and cytokines, such as TNF, Tumour Necrosis Factor B. Enzymes have the ability to reduce the thick fibrin layer which is abnormally 15 times thicker than normal. By reducing this fibrin layer the stickiness of the cancer cells is also diminished, and by this means we can prevent metastasis.
Please also incorporate suggestions for hyper-sensitive individuals given above.
Please note: example of remedy use is only intended as a rough guide, individuals have different needs concerning their tolerance to the detoxification process and the rate at which remedies can be introduced. Help and guidance should be obtained from a person with experience in nutritional therapy and adaptation reactions, telephone and email support is available.
Drink plenty of water to facilitate the changes and detoxification your body will be going through. Water must absolutely not contain any chlorine, it should be well filtered or still spring or mineral water, osmotically filtered water and distilled water may be used. For water to have the best effect it needs to contain the correct energy and energetic mineral information. The best energy for water is, I believe, sun energy. Place a glass container with your non-chlorine water in the sun on the ground (not on grass) If this is not possible place on a window ledge, in or, preferably, outdoors to catch whatever light is available from dull grey light up to full sunlight, preferably for several hours before consuming. The best method is to sun-charge water all day, then pour into a glass jug and place indoors (away from electrical equipment or outlets) for drinking the next day and so on.
Adding moderate amounts of Ionic minerals will further enhance its effects. Add a 5ml medicinal teaspoon of sea water concentrate - Ionic Liquid Minerals and Trace Elements to a glass of water. This may be taken once or twice daily, with or without sun energisation. If you are near the sea and can obtain some clean sea water, then so much the better, use from 2 dessert spoons of actual seawater up to maximum of 100mls fresh seawater daily. This should be diluted into your entire day's water, e.g. a minimum of one pint, but preferably two pints daily. Actual sea water thus taken is a powerful therapy, partly because of the sun-energisation, and will promote detoxification. As with any powerful therapy reduce the amounts taken or take days off it the effect seems too powerful for the adaptation levels of the person. Again, please see Adapting to the Regenerative Process.
Research in Japan demonstrated that fucoidan administered to cancer cells in a laboratory dish were virtually wiped out within 72 hours. The process by which these cells withered away was self-induced, in that the DNA within each of the cancer cells was broken down by digestive enzymes contained in the cells themselves. This process is known by the technical term "apoptosis". This does not mean that consuming regular uncooked sea weed will eliminate cancer in a high proportion of people, but there have been studies with people, that show promising results but unfortunately lack of funding has curtailed follow up studies. There is some evidence that uncooked seaweed can be helpful as part of a holistic approach to winning the battle against cancer.
Another way of increasing oxygen uptake is to use a little raw beetroot juice (about 200 grams daily). Obtain organically grown Beetroot and extract the juice using an electric juicer. Do not heat this or the barley juice as heat above 44 C can kill enzymes. Raw beetroot juice can also be mixed with raw carrot juice for all round good raw vegetable nutrition. It takes virtually no digestive effort to absorb raw vegetable juices including Barley Juice and assimilation is easy. The nutrient value of raw juices is higher than that of cooked vegetables.
Seagreens (Pelvetia Canaliculata) 24%

Barley Grass 22%

Bee Pollen 10%

Wild Crafted Rosehip Powder (whole fruit inc seeds) 10%

Vitamin C as Sodium Ascorbate 10%

Acerola Cherry Extract (17% food state vitamin C) 10%

Ginger certified organic 8.02%

Propolis high potency extract 4%

Liquorice 5xs concentrate 1.6%

Serrapeptase 0.38%
Linseed Oil/Hemp Oil
The seven-time Nobel Prize nominee, Dr. Johana Budwig, a pioneer of E.F.A research, reported success in treating heart infraction, arthritis, cancer and other common diseases with massive doses of E.F.A.'s. Budwig's research indicates that many of these killer and crippling diseases may be caused in part by our diet that includes heated vegetable oils, hydrogenated oils (found in most processed foods). According to this healing Doctor, heated and processed fats (this includes margarine) befuddle the electronic charge of the unsaturated oils, which are present in cell membranes.
'This decreases the cells ability to receive and store electrons from the sun, which according to Budwig is a key factor in human health.' Alternatively, a balanced diet of E.F.A's keeps the charge of the unsaturated fats in the cells membranes working properly and electron rich. As Budwig herself explains:
"The sun's rays are very much in harmony with humans. It is no coincidence that we love the sun. The resonance in our biological tissue is so strongly tuned to the absorption of solar energy that physicists who occupy themselves with this scientific phenomenon, the quantum biologists say that there is nothing on earth that has a higher concentration of solar energy photons than humans. This enrichment with solar energy depends strongly on the like energy aspects, a wavelength that is compatible with humans, and this is supported when we eat foods that have electromagnetic waves of solar rays--the photon. An abundance of these electrons, which are tuned to the solar energy frequency, exist, for example, in many seed oils. Scientifically these oils have even been designated as electron-rich, essential, highly unsaturated fats. (Budwig 1992)
Budwig states that when we began to process vegetable oils in order to improve their storage ability, we unknowingly changed their E.F.A. content into trans-fats during the heating process. These E.F.A. are thus electron poor "promote the emergence of cancer.... They behave like tar, as insulators relative to the transport of electrons in living tissue". Alternatively, "electron-rich highly unsaturated oils, (raw unheated oils, cold pressed, stored carefully and consumed directly from the bottle), increase the absorption, storage and utilization of the sun's energy".
Budwig relates that after her ailing patients have been treated with an E.F.A. rich diet and then "lie in the sun, they notice they feel much better-rejuvenated"; (Budwig 1992) "On the other hand, nowadays we frequently observe that the heart fails on sunny beaches, and not infrequently heart attacks occur. We can observe some individuals in our time experiencing stress from exposure to the sun's energy, whereas others respond with dynamic improvement in all vital functions. The stimulating effect that sunshine has on the secretions of the liver, gall bladder, pancreas, bladder, and salivary glands is easy to observe. These organs only dry out upon exposure to sunshine when the substance that stimulates secretions is missing. The decisive factor in all these observations is whether the surface-active, electron-rich, highly unsaturated fats are present as a resonating system for solar energy, or, if they are missing. The doctor tells cancer patients to avoid the sun; that they can't tolerate the sun. As soon as these patients - also cancer patients - were placed on my oil-protein diet for just 2-3 days, i.e. a diet that contains an abundant supply of essential fats, they were able to tolerate the sun very well. Yes, they emphasize how well they suddenly feel in the sun, how the life forces are stimulated and that they feel dynamically energized." (Budwig 1992)

In times of worry about increased exposure to the sun's rays the E.F.A. rich oils provided by Linseed and Hemp Oil may offer us hope. In her writings about the sun's effect on the cell membrane's electrons, Budwig referred to the work of the quantum physicist Dessauer, "If it were possible to increase the concentration of solar electrons tenfold in this biological electron rich molecule, man would live to be 10,000 years old."
We recommend mixing Hemp Oil with Barley Grass Juice Powder, providing the benefits of the soluble proteins in Barley Grass Juice Powder, along with all the huge array of other nutrients. (Organic yogurt can be used as an alternative to Barley Grass Juice Powder) Use 2 dessertspoons of Hemp oil to two heaped dessertspoon of Barley grass juice powder, (or half a cup of organic yogurt) plus a glass of chemical free water, (do not use tap water, the chlorine in tap water turns nutrients into toxic, even carcinogenic chemicals!). This mix can be taken once or twice daily. The combination forms the basis of a powerful therapy that Dr Budwig used, and helps to deliver sunlight from sensible sun exposure to the cells for maximum benefit. For the first few weeks Linseed oil may be used as a higher energy product (cold pressed, organic, in dark bottles, preferably nitrogen sealed) Secure top well after use and keep in cool dark, and use within 2 weeks. However in medium to long term Hemp Oil is recommended as it is a balanced source of essential fatty acids, whereas the linseed oil is primarily a source of omega 3's
We are not against raw saturated fats such as found in raw eggs as discussed in the article Dietary Guidelines. Raw animal fats have solvent properties on accumulated trans-fats, (as do raw cold pressed vegetable oils) and will help to remove them. These raw saturated, and poly-unsaturated fats will also help the body to deal with the detoxification process during cancer recovery. Persons lacking fat have a lower chance of making a recovery. Another beneficial source of raw fat is the avocado (these contain mainly omega 9 fats). By having a mixture of these different kinds of fats in the body, a more balanced body chemistry ensues. The first fats we consume when we are born are raw saturated fats as supplied by mother's milk, and the bulk of the fats we have consumed for millennia have been saturated fats. So raw, saturated fats are beneficial and complement the different nutritional profile of raw poly un-saturated fats.
Dr. Budwig's method is not a cure for cancer, it is always the totality of the regime and lifestyle and emotional / mental life that as a totality, give the person the best chance of staying well. For example Dr. Budwig's method only works consistently if people stay off a list of forbidden foods. Forbidden foods include refined sugar, all heated oils and fats especially heated vegetable oils (unless it says cold pressed on bottle is has been heated during manufacture) absolutely no fried foods, margarine, hydrogenated fats (as present in many processed foods), preserved meats. If the forbidden foods are introduced again, any cancer that has improved or appeared to be eliminated can quickly re-occur and overwhelm the person, and her method will not necessarily work again for that person. The reason for this is that her method is not broad-spectrum enough and does not address other important nutritional issues, such as those listed in this article. Her methods should be viewed as another aspect or piece in the jig saw of getting well and maintaining optimum health, if combined with other methods, this part of the programme will provide a valuable aspect not only of cancer management but of health in general.
Unfortunately there has been much misinformation about the relation of sunlight exposure to health and we have to conclude that the source of this unbalanced approach has originated from the manufacturers of sun block creams. Studies have revealed that lack of sunlight increases the cancer rates/tendencies. Some therapists have recommended sunbathing to help recover from cancer and it can be the missing link in the chain, in a resolution of your cancer, even just from the point of view of vitamin D synthesis in the skin from sunlight exposure. However, there is more to it than that. Sunlight contains a complex mixture of visible and non-visible radiation that is good for us. All we have to do is to practice safe sunbathing by not getting burnt. This is basically achieved by sunbathing only in the period of up to two hours after sunrise or up to two hours before sunset when the UV factor is low. (At high altitude, possibly only one hour window after sunrise and prior to sun set may be safe).
"So far as internal cancers are concerned, few physicians seem to have actually used sunlight therapeutically. One notable exception is the American physician Dr Zane Kime. In his book, "Sunlight Could Save Your Life" published in 1980, Dr Kime describes how he encouraged one of his patients with breast cancer to sunbathe. He took this rather unusual step following a consultation with a 41-year-old woman whose breast cancer had spread to her lungs and bones. She had already undergone a mastectomy and chemotherapy but to no avail. Dr Kime did not treat the cancer directly but instead introduced a programme to improve the general health of his patient. She was only allowed to eat whole foods, and all of the refined polyunsaturated oils and fats were removed from her diet. She was also encouraged to spend time sunbathing; and the combination of diet and sunlight seems to have achieved remarkable results. Within a few months the patient was back at work and in the years that followed there were no apparent symptoms of her metastasized cancer. Unfortunately Dr Kime did not devote much of his book to this episode, nor did he state how many years of remission his patient enjoyed" It should be noted that the good results obtained by Dr. Budwig's method involved encouraging exposure to the sun, so by combining the use of oils as discussed with the correct sun exposure we optimize the chance of recovery.
Insufficient exposure to ultraviolet radiation may be an important risk factor for cancer in Western Europe and North America, according to a new study published in the prominent Cancer journal that directly contradicts official advice about sunlight. The research examined cancer mortality in the United States. Deaths from a range of cancers of the reproductive and digestive systems were approximately twice as high in New England as in the southwest, despite a diet that varies little between regions. An examination of 506 regions found a close inverse correlation between cancer mortality and levels of ultraviolet B light. The likeliest mechanism for a protective effect of sunlight is vitamin D, which is synthesized by the body in the presence of ultraviolet B.
As mentioned above, certain herbal remedies have been used with some success in cases of cancer support, however in many instances, the body is not in a state to take the full therapeutic input of herbal remedies and more potent solutions are needed. We beleive that the protocol detailed above is the most effective approach, however, there are some additional products which may be of interest.
The supports suggested in this article are tools that can help. However we recommend that you consult with a therapist that has experience in the healing of cancer, although it may be hard to find such a person. For example, swelling usually occurs, either in various sites around the body due to toxins being released into the Lymph system, or the tumours themselves can swell as part of a resolution phase e.g. swelling of tumour then becoming softer. In some cases, tumours remain for many years but are no longer active; they stop growing and change from a malignant to a benign status. Cancer is a systemic disease, and especially in cases where there has been tumours in various locations, as the body begins to win the battle, the immune system is improving, and cellular oxygenation and pH is improving, the body will then start to detoxify. These toxins come out into the Lymph system, the blood, etc.
The body uses various methods to eliminate them. This can be a difficult process and with some individuals, particularly those. who have a long history of poor diet, stress, and possibly toxic recreational or pharmaceutical drugs, can be particularly difficult. It is important at these times to have some understanding of the healing phase, as it may appear that one is losing the battle. It is important at these times to have some support from persons who are experienced with this process, or at least understand the process of detoxification. This highlights the difference between conventional treatment and 'natural' treatment. Conventional treatment is aimed at reducing or eliminating (i.e. through surgery) actual tumors, but pays no regard to the overall process of the efficiency of the immune system or cell-respiration for example. It must be seen that they are doing something to destroy the tumours. Natural treatment is almost diametrically opposite, as it works to improve the overall status of the persons self curative systems, during this process increased symptoms and swellings do often occur.
Supplements for Leukaemia
The supplements recommended for the treatment of Leukaemia are listed below. Not all will necessarily be discussed in the article, as some may have been added after the article was posted. If a listed supplement is not mentioned within the article, or you wish to know more about any of the listed supplements, you can find out more information by clicking on that supplement below. You can also now add to your basket directly from this page.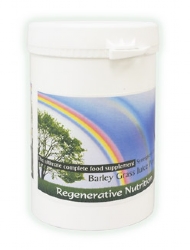 Barley Grass Juice Powder - Synergised Organic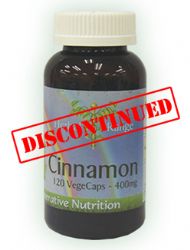 Cinnamon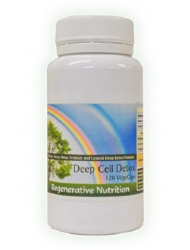 Deep Cell Detox
£22.75 / 120 V/Caps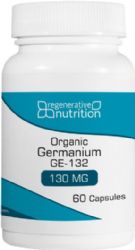 Germanium (Organic) GE 132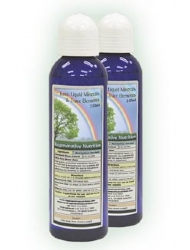 Ionic Liquid Minerals & Trace Elements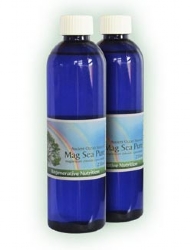 Mag Sea Pure
£19.95 / 250 ml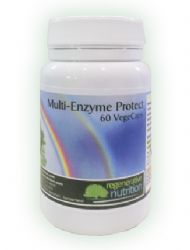 Multi-Enzyme Protect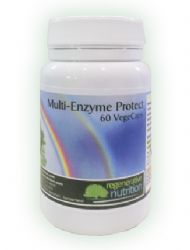 Multi-Enzyme Protect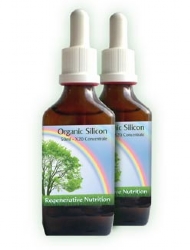 Organic Silicon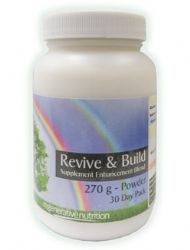 Revive & Build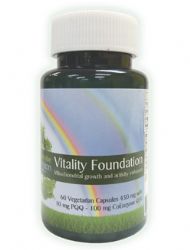 Vitality Foundation

Vitalyza 3 - Elemental Silicon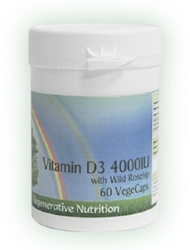 Vitamin D3 4000IU
£17.95 / 60 V/Caps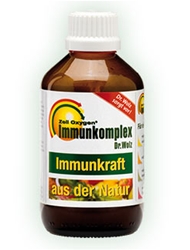 Zell Immunocomplex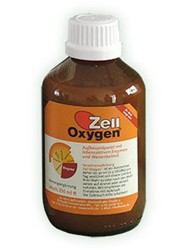 Zell Oxygen