Get a FREE Health Guide
...plus all the latest news and offers
We respect your privacy and will not pass on your details. You will receive free, relevant health news, and can unsubscribe at any time.
Back Problems
A particularly useful combination of supplements for SUPPORTING the
main remedies recommended are....
Click above to view the full information on each or click
here
for an overview of the two in combination.
The following remedies may help with the pain and inflammation associated with back pain, but of course there can be many causes for back problems.
Organic Silicon G5 was initially developed to treat arthritis and psoriasis, and as such has helped to relieve pain and inflammation for many thousands of sufferers, many users have reported relief from back pain.
Back pain "Like most people in our job, we've suffered for years from back pain, specially in winter after a day at sea heaving the boxes around, when it would get so bad that in the evening we could hardly move. One evening when we were coming back from the boats, Looc Le Ribault told us about his product and offered to show us how effective it was. Neither one of us really believed him, but we accepted. After 20 minutes of treatment with the gel, our pains had gone, but we thought they'd soon be back again. But the next day they hadn't come back, nor the day after. Since then we've done the course of treatment with taking the liquid for a month. For the last two months we've been feeling fine, even after a heavy day's work." L.U. and B.E., deep-sea fishermen. Note: the Organic Silicon liquid can also be applied directly to the back problem area as well as taken internally, the use of the gel is not essential.
Back pain, cut "When Le Ribault told me about Organic Silicon, of course I didn't believe it, but I decided to try it anyway because my back was very painful, and for 4 years I'd had to take pain-killers every morning. He advised me to take one tablespoon of the liquid a day. Two days later, I was sleeping much better, I felt much more energy, and best of all my back pain had totally gone. After a month of treatment, I feel I'm completely cured. Of course I've stopped taking all the "classic" medicines which I was taking every day. Last week, while I was doing some odd jobs about the house, a cutter jabbed into my left knee. The wound, 3cm long, 2cm deep and 5mm wide, bled all over the place. I washed it then put over it a gauze soaked in G5. An hour later it had completely healed over." F.R., policeman
This is a potent anti-inflammatory with only beneficial side effects, such as clearing out old debri from the blood vessels, and can be used to aid the healing process and reduce pain and inflammation.
See also our dietary guide, this contains information about the power of certain foods to promote or reduce inflammation
Also see;
Repair Tonic To help repair cartilage, discs.
Boron A valuable trace element that can normalise bone density etc.
Please visit the excellent site about back problems for a wealth of information about various back problems: www.backpainexpert.co.uk/home.html
Removal of Blocks to Health, Healing and Wellness
We have defined the major blocks to health improvement which should be considered the number one priority for resolution before one goes on to a more specific healing regimen such as that detailed in the programme above. By removing these blocks one will feel stronger and more prepared for a specific programme and will achieve far greater success with it. Please read this essential article here
The Core Regime
Not all of the remedies listed here will neccessarily be needed. We strive to bring you the most effective remedies to resolve your health problems in the simplest supplemental regime possible. We aim to treat the actual root causes of health problems holistically rather than supply remedies that will give temporary or partial relief from only the symptoms. This has been our mission since the founding of Regenerative Nutrition in 1994. As we uncover more fundamental truths about the causes, and therefore the relief, of diseases and health problems we update and revise our product range and recommendations.
Above, we detail targeted remedy recommendations for Back Problems, but we further suggest that you view the core regime article and supplement pages by clicking here
To achieve overall good health and long term resolution of this health problem the remedies selected here should be combined with core regime remedies for the best results.
It may well be that there is some overlap and that many of the remedies in the core regime are listed here also.
If you need any assistance in selecting the most suitable remedies, or have any questions, please Contact Us
Supplements for Back Problems
The supplements recommended for the treatment of Back Problems are listed below. Not all will necessarily be discussed in the article, as some may have been added after the article was posted. If a listed supplement is not mentioned within the article, or you wish to know more about any of the listed supplements, you can find out more information by clicking on that supplement below. You can also now add to your basket directly from this page.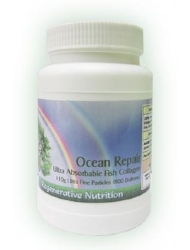 Ocean Repair 100g
£17.95 / 100g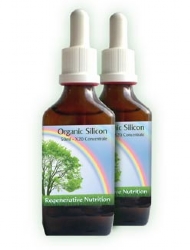 Organic Silicon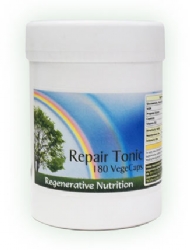 Repair Tonic High Potency Formula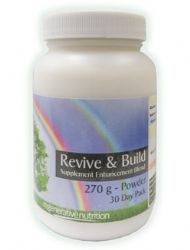 Revive & Build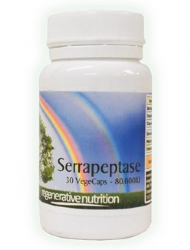 Serrapeptase