Get a FREE Health Guide
...plus all the latest news and offers
We respect your privacy and will not pass on your details. You will receive free, relevant health news, and can unsubscribe at any time.
Neuralgia
Natural Support for Neuralgia
Facial Neuralgia includes a group of painful conditions affecting the cranial nerves, pain can be facial and inside the mouth ranging from mild burning to excruciating pain. Some patients find some relief by using alternative therapies such as acupuncture, chiropractic adjustment, self-hypnosis or meditation.
Probably the most well known form of Neuralgia, it has been suggested that it can be caused by compression of the trigeminal nerve by a vein or artery. Physical injury can cause the condition and there are very rare cases of tumours or Multiple Sclerosis causing e nerve damage resulting in facial neuralgia pain. There is anecdotal evidence that some cases of trigeminal neuralgia could be caused by active herpes simplex lesions along the trigeminal nerve. If this is true, we would suggest that
Colloidal Silver
would be a very useful addition to your support programme, L-Lysine supplements and a high-protein diet could also discourage further growth of the virus.
Glossopharyngeal Neuralgia
Excruciating shock-like-pain occurs in the region of the tonsilar fossa, pharynx, or base of the tongue, may extend to the ear or the angle of the jaw or into the upper lateral neck. Can be triggered by swallowing, yawning, clearing the throat, or talking. Chewing or touching the face does not precipitate an attack.
Patients experience continuous aching and throbbing pain sometimes with shock-like jabs, physical and emotional tension are common factors.
In older patients or those with a compromised immune system, this can occur after an attack of Shingles (caused by the herpes zoster virus). Postherpetic neuralgia is rare before the age of 50, but at least 50% of patients older than 60 years and almost 75% beyond age 70 become affected following an attack of shingles. Postherpetic neuralgia tends to improve over time without treatment.
Colloidal Silver
is very helpful in Herpes so should be taken by those at risk of Postherpetic Neuralgia.
As with most Chronic (long term) health disorders Neuralgia has an autoimmune component - so we recommend that you read and follow the protocol outlined in the article
Factors Involved In Auto-Immune Disorders And Effective, Natural Treatment Protocols
. The remedies suggested are nutritionally balanced solutions that tend to raise overall health. (So it does not matter whether you have an auto-immune disorder or not). They contain enzymes and many other naturally occurring phyto-nutrients shown to help reverse and prevent disease generally by optimizing the immune and hormonal systems.
There are some specific natural remedies for Neuralgia that may relieve some of the painful symptoms.
Removal of Blocks to Health, Healing and Wellness
We have defined the major blocks to health improvement which should be considered the number one priority for resolution before one goes on to a more specific healing regimen such as that detailed in the programme above. By removing these blocks one will feel stronger and more prepared for a specific programme and will achieve far greater success with it. Please read this essential article here
The Core Regime
Not all of the remedies listed here will neccessarily be needed. We strive to bring you the most effective remedies to resolve your health problems in the simplest supplemental regime possible. We aim to treat the actual root causes of health problems holistically rather than supply remedies that will give temporary or partial relief from only the symptoms. This has been our mission since the founding of Regenerative Nutrition in 1994. As we uncover more fundamental truths about the causes, and therefore the relief, of diseases and health problems we update and revise our product range and recommendations.
Above, we detail targeted remedy recommendations for Neuralgia, but we further suggest that you view the core regime article and supplement pages by clicking here
To achieve overall good health and long term resolution of this health problem the remedies selected here should be combined with core regime remedies for the best results.
It may well be that there is some overlap and that many of the remedies in the core regime are listed here also.
If you need any assistance in selecting the most suitable remedies, or have any questions, please Contact Us
Supplements for Neuralgia
The supplements recommended for the treatment of Neuralgia are listed below. Not all will necessarily be discussed in the article, as some may have been added after the article was posted. If a listed supplement is not mentioned within the article, or you wish to know more about any of the listed supplements, you can find out more information by clicking on that supplement below. You can also now add to your basket directly from this page.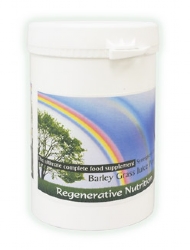 Barley Grass Juice Powder - Synergised Organic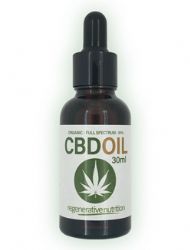 CBD Oil
£34.33 / 30 ml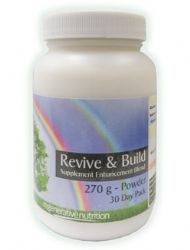 Revive & Build
£18.25 / 270g Powder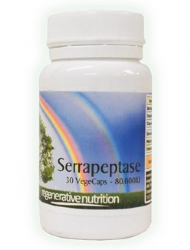 Serrapeptase
£20.50 / 30 V/Caps

Vitalyza 3 - Elemental Silicon