Integrated Health Mapping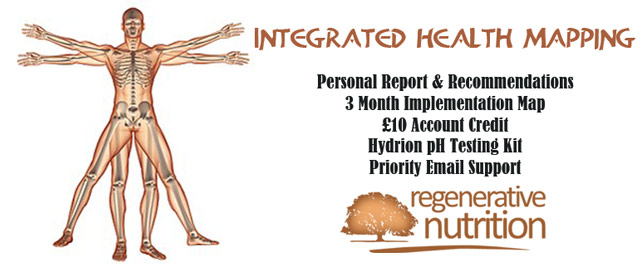 Assessing the results of testing, lifestyle and environment alongside your current health profile can be a difficult and confusing process for many, and therefore act as a deterrent to actually doing anything to resolve poor health and thereby increasing one's quality of life. Many people mistakenly start on the wrong supplements, or try to resolve issues in a counter productive order or simply give up because of lack of results due to poor application. For this reason we have decided to offer a complete assessment of your health needs at a very economical price. By subscribing to this service and providing the information required, you will receive a complete, easy to understand, report which maps out, over a period of 3 months, what remedies and actions need to be taken to restore your good health, when to start each remedy and further how to maintain your regimen. After 3 months, there is an optional follow up assessment, whereby, as a direct result of your feedback, the map can be "tweaked" to even better serve your needs. You will have access to a dedicated priority email address for support throughout and even get a £10 account credit to get you started on the correct supplements. You will benefit from the expertise of a panel of experts (including John Claydon
D.Hom
, the founder of Regenerative Nutrition and
Terry Chamberlin,

B.Sc., C.N.C

., a renowned bio-analyst from the Metabolic Solutions Institute, Nova Scotia, Canada amongst other experts as may be required to consult). The report applies the principles of all relevant protocols published by Regenerative Nutrition. So you do not need to spend many hours and days studying in depth information to be sure you are on the right path, as you will have a map.
What you will need to already have or acquire to be able to complete your data record
:
A Blood Pressure Monitor
Thermometer
Upon subscription to this service, you will be sent a pack of the highest quality pH testing papers, value of £6.95 (enough for 100 tests approximately) see
here
for details.
A questionnaire will be emailed to you, normally within 24 hours of subscription (not more than 1 hour to complete, less in many cases) and also a record sheet for detailing 6 days of pH testing, blood pressure readings and temperature readings. Full instructions for the testing is also provided in a .pdf document attached to the email.
As we can only deal with so many assessments at any one time, you may see that the service is offline (i.e. not available to purchase). This will only ever be a temporary measure to stop being overwhelmed and a notice will appear at the top of this page stating when we next expect to be accepting subscriptions to the service.
You may also be interested in...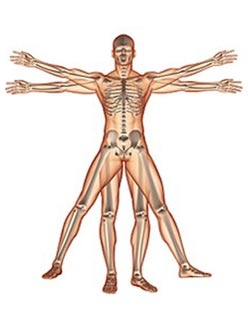 Includes Delivery
We tell you about the shipping cost directly on the order page, no waiting until checkout to find out your total item cost
Personal Support and Advice
We're here to help you every step of the way - contact us